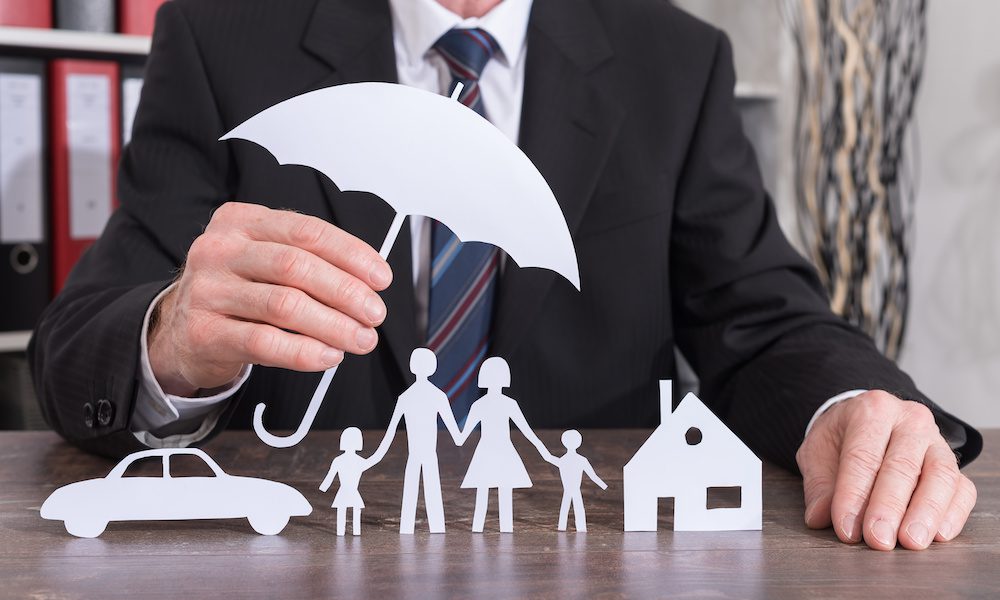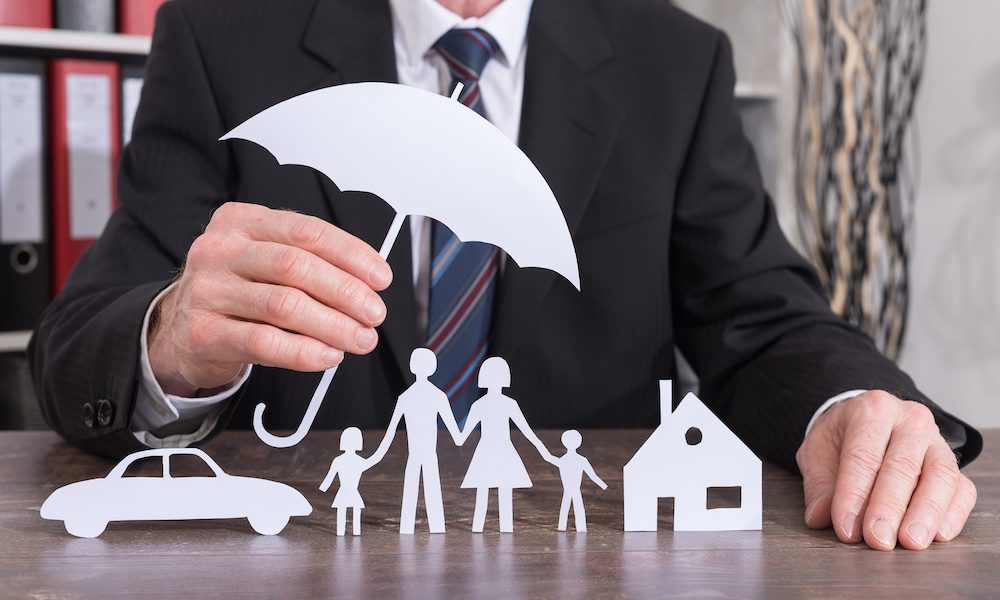 I have been wanting to write a BLOG for quite some time about the basics of insurance. Often times I meet with clients or field phone calls where the clients say they understand their insurance policies, but in reality they don't. As a personal confession, it is very difficult for us to understand every nuance with every carrier. It also requires continuing education and weekly meetings with Team Members to stay abreast of the constant ongoing change. With over 100 years of combined insurance experience, insurance is more difficult than it has ever been. The information below is  to help you further your basic knowledge of insurance and should be discussed with a licensed insurance agent.
HOW INSURANCE WORKS:
If you ever wondered what you were buying when you paid your insurance premium, the answer is pretty simple. You are buying protection for yourself and your loved ones if something goes wrong. The policies you purchase can provide coverage for losses specific to those policies – whether it is a car accident, a house fire or a lawsuit. Without insurance, you would have to personally pay the full cost to repair your car, rebuild your home or defend yourself in court. Thankfully, these events and calamities do not happen to everyone. They do happen to some people though – and the risk is always there. The concept of insurance allows us to share and manage that risk over a large group by pooling premiums to help pay for the losses experienced by some. But insurance is not a one-time event. It is protection that can be evaluated and updated throughout your life. From your first car insurance policy as a young driver to the asset protection as you advance, you want the peace of mind that comes with knowing you are protected at every life stage. An independent insurance agent or insurance company representative can help guide you.
WHAT TO LOOK FOR WHEN BUYING INSURANCE:
Navigating the world of insurance is not always easy. To find the insurance policies that are right for you, think about what you would like covered, what you can afford to pay for that coverage and how much you can personally pay if a loss occurs. Here are a few easy steps to help you make the right insurance choices:
1. Start with a self-assessment. Write down some key facts about yourself, your family, your home, your belongings and your driving habits. Review your financial picture. List your assets, determine what you want to protect and outline your budget.
2. Learn about the auto insurance coverages required by state law and the homeowners insurance coverages required by your mortgage lender versus those that are optional. Even if you think you already know, take a few minutes to understand these coverage requirements and which optional coverages may be available.
3. Select the deductible and limits that meet your needs. – Limits: Coverage limits, also known as limits of liability, are the most your insurance will pay if you have a covered claim. It is important to choose coverage limits that meet your needs. – Deductible: A deductible is the amount you would pay out of your own pocket before the insurance coverage takes over. The amount you choose for your insurance deductible depends on how much you are prepared to pay if you have a covered loss. For instance, if you choose a $1,500 deductible, then you will pay the first $1,500 of a claim.
4. Find out what discounts are available to you. Some insurers offer multi-policy discounts when you have more than one policy with the company. Safe driving habits, home security systems and being loss-free are several ways a company may offer additional discounts.
5. Finally, choose an insurer who will be there when you need them. Look for an insurer with responsive claim service and around-the-clock claim reporting. Pay attention to the insurer's financial strength rating – you want an insurer with the ability to pay your claim. Get help from an independent insurance agent or your insurance company representative to select policies that fit your needs.
HOME INSURANCE: Your home is likely your biggest investment. Homeowners insurance can help you keep it safe and secure by providing protection for damages or loss to your home, or its contents, as a result of a covered event, such as a fire. It also can help cover the damages and court costs if you or a family member injure someone or damage their property. Most mortgage lenders require homeowners to have homeowners insurance. There are different types of home insurance policies, ranging from a basic policy to those that will provide a much broader range of protection.
What is covered and what is not – Most homeowners insurance policies will help cover damage caused by fire, windstorms, hail, lightning, theft or vandalism. It is important to talk to your independent insurance agent or insurance company representative to learn what your policy may and may not cover. There may be supplemental insurance you can purchase for what is not covered.
COST TO REBUILD: Your home is one of your most valuable assets. Make sure you have enough coverage on your homeowners insurance policy to rebuild it to its original state if it is destroyed by fire or some other type of loss that is covered.
Calculating the cost to rebuild – The cost to rebuild your home is based on a number of factors and can often be higher than what you could sell it for.
Key factors that impact the cost to rebuild your home include:
• Total living area (square footage of home)
• Style of home (e.g., ranch, contemporary, colonial)
• Exterior wall construction (e.g., frame, brick)
• Number of kitchens and bathrooms and quality of materials
• Garage type (e.g., attached, detached, built-in)
• Special features (e.g., fireplaces, porches, skylights, moldings) • Additions or enhancements (e.g., finished basements or in-law apartments)
Why rebuilding costs can differ
Costs to rebuild your home often differ from home market values, mortgage requirements, tax assessments and real estate appraisals. Below are some reasons why:
• Costs for building materials can change in different years, in some cases significantly
• You may need to hire specialized workers to prevent further damage
• Building codes may have changed since your home was built
Make sure you have the right coverage.
If you update, improve or add on to your home, discuss the changes with your independent insurance agent or insurance company representative to determine whether you need more insurance coverage. Installing hardwood floors, updating a kitchen or bath or adding a deck are the most common changes that could increase the amount of coverage.
AUTO INSURANCE: Auto insurance is meant to help protect you if you cause injuries to others or damage their property in an auto accident. Depending on the coverage you purchase, it can also provide protection if your car is damaged in an accident or is stolen. An auto insurance policy is a contract between you and an insurance company. You, the customer, pay a certain amount ("premium") to the insurance company in exchange for a set of coverages you selected. Your policy sets forth what the insurance company will or will not cover.
When you are shopping for auto insurance, you want to have the insurance that meets your needs in case of an accident. After all, you are protecting your life and your investment, as well as the lives of those around you.
• Liability coverage is the most important coverage and is required in most states. Basically, if you cause an accident and hurt someone or damage someone's property, it can help pay for covered damages and to defend you if a lawsuit results.
• Collision coverage helps pay for damage to your vehicle if your car hits another car or object, is hit by another car or your vehicle rolls over. This coverage is generally required if your car is financed or leased.
• Comprehensive coverage helps pay for damage to your vehicle that is not caused by a collision. Examples include theft, vandalism, hitting a deer or other animal, storms and certain natural disasters.
• Medical payments coverage helps pay for covered medical expenses for anyone injured while in your vehicle, regardless of who is at fault.
• Uninsured/underinsured motorist coverage can help pay for damages and medical costs to you and your family resulting from an accident caused by someone who has no insurance or inadequate insurance coverage.
• Personal injury protection (PIP), also called no-fault insurance, is available in certain states and helps pay medical expenses and, in some cases, lost wages and other damages regardless of who is at fault in an accident.
When putting your insurance plan together, you might want to discuss with your independent insurance agent or insurance company representative other optional coverages that might be important to you, such as roadside assistance or rental reimbursement. Though there are a variety of coverage options available, they may vary by state and company.
BOAT INSURNACE: No matter the size or kind of vessel you own, when you take to the water, you will want to protect your family, your guests and your vessel and equipment. Insurance is available for most yachts, classic and antique boats, runabouts, dinghies, tenders and hybrid or electric boats (subject to eligibility requirements, which vary across carriers).
Physical damage coverage provides repair costs in the event the hull is damaged. Broad coverage for scenarios such as when your vessel hits another vessel or submerged object.
• Liability coverage can help protect your assets and pay your defense fees in case you are sued if someone is injured while on your vessel, or if you damage another's property.
• Personal property coverage can be used to replace lost or damaged personal property on the vessel such as clothing, audio systems, fishing gear, photo/video equipment and more.
• Towing and assistance coverage can provide reimbursement if your vessel breaks down or to bring your vessel to a repair facility. It also reimburses emergency services such as gas delivery and roadside assistance.
• Additional coverages can help cover costs associated with uninsured vessels, medical payments and fuel sp
FLOOD INSURANCE: While floods can cause major destruction, the damage caused by floods is not covered by standard homeowners insurance. The federal government offers flood insurance through the National Flood Insurance Program (NFIP) at a reasonable cost to homeowners. A separate flood insurance policy helps provide the specialized coverage you need to help protect your home in the event of flooding. Costs vary depending on how much insurance is purchased, the date and type of construction and the property's flood risk. According to the NFIP, from 2010 to 2014, the average flood claim amounted to nearly $42,000. Congress created the NFIP in 1968. The NFIP is a federal program, managed by the Federal Emergency Management Agency (FEMA). The Standard Flood Insurance Policy is a federal policy and is identical regardless of whether it is obtained directly from the NFIP or a private insurer, called a Write Your Own insurer. Flood insurance coverage, limitations and exclusions will differ from what you will find in a homeowners policy. As with any insurance purchase, it is important to understand what your policy does and does not cover. For more information regarding the NFIP, visit floodsmart.gov or contact your insurance agent or insurance company representative
VALUABLE ITEMS: While protection for personal property under the typical homeownerspolicy can be broad, many people do not realize their policy may not provide enough coverage to replace their valuables. Possessions of higher monetary value, such as a diamond engagement ring, fine art or a valuable collection, may need additional protection beyond your homeownerspolicy. Valuable items coverage can provide additional coverage in the event of a covered loss of certain personal property due to theft, accident or natural disaster.
Policies may cover belongings such as: • Antiques • Audio and recording equipment • Coin and stamp collections • Computers • Fine art • Garden tractors • Jewelry and watches • Musical instruments • Other collections or collectibles • Photo/video equipment • Silverware, china and crystal • Sports equipment and trophies
PERSONAL UMBRELLA: Homeowners and auto policies both provide liability coverage to pay for damages or court costs if you are sued for injuring another or damaging their property. However, you may want an extra level of protection. Whether it is a serious auto accident involving pricey medical bills or an incident on your property, you can quickly find yourself responsible for damages that exceed the limits on your auto, homeowners or boat policies.
Umbrella insurance can provide an extra $1 million or more of liability coverage that can help protect your assets like your home, auto, boat, wages and investments.
A personal umbrella policy can provide:
• Personal liability coverage for accidents that occur on or off your property
• An additional layer of protection above your primary auto and home policies to protect you against auto- or home-related liabilities
• Protection against non-business-related personal injury liabilities such as slander, libel and defamation of character
• Help covering defense costs, attorney fees and other charges associated with lawsuits
Personal umbrella policy coverage is considered after the underlying coverage is exhausted. You may be required to carry certain limits of liability on your home and auto policies in order topurchase this coverage. Talk to your independent insurance agent or insurance company representative to ensure you have the appropriate coverage you need